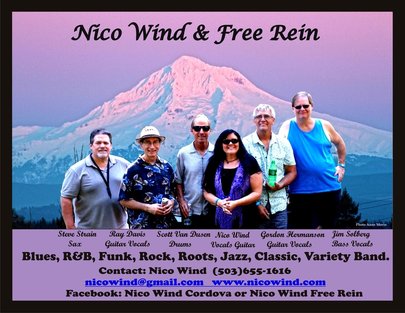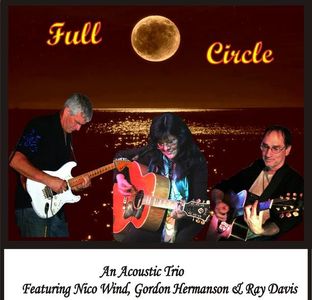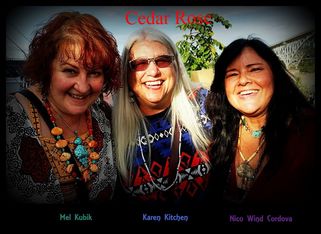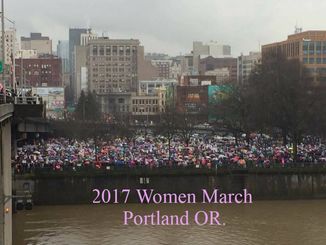 Current & Upcoming
2017 Gigs for Nico Wind






Monday May 29th Memorial day
4 Directions music presents
Cultural Confluence Productions with



​
Sunday May 28th 2017
10:30 AM to 12pm
CEDAR ROSE
Zoar Lutheran Church
190 SW 3rd Ave
Canby OR


Tuesday May 23rd 2017
CEDAR ROSE
Affiliated Tribes Northwest Indian Conference
Portland Art Museum -
Portland OR


Saturday May 20th 2:00pm on
Carolyn & Ray Wedding
AT LAST

April 22 2017 6pm to 9pm
Chuck Carey Artist Collective Sculpture show
13th off Tacoma Sellwood OR.



Saturday April 8th 2017
Benefit for Josh's Mom
3:00pm to 9pm


Thursday April 6th
Guest at Hard Rock w Chuck Carey
8:00pm to 11:pm
Blues Jam



MARCH 20th & 21st
Nico & Seth's Birthdays


March 12th 2017
The Betty Mayther Celebration of life 2:00 pm
511 NW Broadway
Portland OR

Friday Mar 10th 2017
Still standing with Standing Rock Rally
Down Town Portland OR.

Women March Jan 21st 2017
noon to 3pm Downtown Portland OR.

Thursday Feb 2nd 2017
Rock Hard Guests Nico Wind w Ed Neumann

Sunday Jan 29th 2017
PDX to Standing Rock Water Protectors Horse Support Benefit!
Cedar Rose will open live for the film screening of Dakota 38 +2 ride.
All donations go "Straight to the Horses mouths"
1:00 PM to 5:00pm
At the Clinton Street Theater.
26th & SE Clinton
Portland OR. ​

Monday Jan 16 2017
The 33rd annual MLK celebration
Photo shoot.

Thurs Jan 5th 8:pm to 11:pm
Nico Wind will be the the opening special guest for
Chuck Cary's AFTERSHOCK Jam night at a NEW live music venue
Rock HARD PDX 13639 SE Powel
Portland OR.


​
​Performances 2016
Full Circle Weds Aug 24th
Concerts in the park at
Donald L. Robertson City Park
244th NE Halsey
Wood Village, OR
About a mile West of Edge Field McMenamins
​ 6:30 to 8:30 or dark

Nico Wind & Free Rein Sat Aug 20 1pm to 5pm
Squaw Mt. Ranch Estacada OR. ​

Nico Wind, Ray Davis, & Special guests! Saturday July 9th
8PM to Midnightish at Kitty's Food & Spirits in downtown Tilamook Oregon.
204 1/2 Main St.
No Cover
Ed Neumann's The Chameleons Featuring Nico Wind & friends Sunday July 10th
Bradfords Sports Lounge 10346 NE Halsey St. Portland OR. 97220 8pm to 11pm no cover

Free Rein The CI Bar & Grill 8 to 12 18786 SW Boones Ferry Rd Tualatin OR

Full Circle Sat May 14th Kitty's Food & Spirits
204 1/2 Main in Tillamook OR.
Featuring Joel Baker on drums.
8 pm to 12 midnight
No Cover
Full Circle Sat Feb 20th Double Treble
6526 SE Foster Rd. Portland, OR
9 to11pm no cover
Full Circle Summer Thursdays June 25th & July 7th
free family friendly Concerts in the park
Donald L. Robertson City Park
244th NE Halsey Wood Village, OR
About a mile West of Edge Field McMenamins
​ 6 to 8:30 or dark
​ Full Circle
Nico Wind, Ray Davis, & Gordon Hermanson!
Weds Aug 24th Concerts in the park at Donald L. Robertson City Park
244th NE Halsey Wood Village, OR
About a mile West of Edge Field McMenamins
​ 6:30 to 8:30 or dark
Full Circle Saturday Aug 27th
8PM to Midnightish at Kitty's Food & Spirits
in downtown Tilamook Oregon.
204 1/2 Main St. No Cover
Ed Neumann's The Chameleons Featuring Nico Wind & friends
Sunday July 10th Bradfords Sports Lounge
10346 NE Halsey St. Portland OR. 97220
8pm to 11pm no cover
​
Cedar Rose
Nico Wind Karen Kitchen & Mel Kubik
Native American Traditional & Contemporary Vocal Group
Fri June 10th Evening with Wisdom Of The Elders
Melody Ball Room
http://www.wisdomoftheelders.org

Nico Wind & Full Circle
RAIN OR SHINE!Salmon Creek Farmers Market
Wayside Market on NE 134th St. in Salmon Creek WA.
4pm to 6:30pm Thursday May 26th
​
Sunday February 14th Valentine's day With Ed Neumann & The Chameleons Review
At Bradford Sport Lounge 10346 NE Halsey St. Portland OR
8 to 11 no cover
Nico Wind & Free Rein
Cutting Loose Fri Feb 12th Fri April 22nd
With Special guest Gary Fountaine on Bass.
The NEW Spud Monkeys Bar & Grill
1716 NW Fairview Dr. Gresham OR
Portland 9 to 1 no cover

Full Circle Concerts in the park
Donald L. Robertson City Park
244th NE HalseyWood Village, OR

Nico Co-hosts with
Rose High Bear and Bill Ray on
Wisdom of the Elders Discovering our story T.V.
Live every first Sunday at 1:00 PM on Comcast Cable Channels 11-22-23-29
An Evening With Wisdom Of The Elders Annual Fund Raising Dinner.
Will Feature CEDAR ROSE With Nico Wind Karen Kitchen & Mel Kubik
Friday JUNE 10th at the Melody Ball Room. More info at www.wisdomoftheelders.org​

Nico's
Road Dog Tales
N' JAM
Jan 17th- Doug Rowell
Feb 21st Ellen Whyte
Mar 20th LaRhonda Steele & Nico's Birthday bash!
Aprl 17th Gary Ogan
May 15th
Taking a break to work on video for crowd funding launch party.
We hope to resume in June or July 2016.


Nico is featured on the cover of The Cascade Blues Association's Blues Notes August 2014 issue!
You can pick one up in any Blues venue.

Nico Wind & Full Circle.
With Ray Davis, Gordon Hermanson, and Nico on acoustic guitars.
Additions include Scott Van Dusen on percussion.
We play adult contemporary music with a bluesy jazz rock flavor, and emphasis on sweet tight harmonies.
We will be performing at the Inner City Blues festival in April of 2014.

Nico Wind & Cedar Rose w Arlie Neskahi

ONACC Awards Cerimony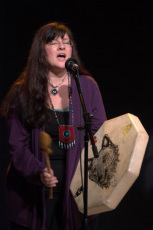 Nico Wind & Cedar Rose perform Thursday June 6th 2013 at the WORLD ENVIRONMENT DAY celebration!World Trade Building downtown Portland Oregon.June 6th, 2013
5:30-8:30
World Trade Center Auditorium
121 SW Salmon St. #2
Portland, Oregon Nico Wind & Cedar Rose perform for the Wisdom of the Elders 20 Year Anniversary Celebration!Billy Frank Jr. Conference Center at Ecotrust
721 NW 9th Ave, Portland OR 97209
Friday April 19, 2013 from 5-8 PM
Wisdom of the Elders, Inc. (Wisdom) will be 25 years old on April 19, 2013. For the past twenty years, we have completed numerous oral history recording projects, three American Indian radio series, and 36 sets of culturally tailored multimedia health and wellness curricula. Seven years ago we formed the Northwest Indian Storytellers Association (NISA), sponsored the annual Northwest Indian Storytellers Festival and Emerging Tribal Storytellers Workshops, and hosted Turtle Island Storytellers Network. Most recently, we founded Wisdom Gardens at our offices at Kelly Butte House. Our mission: Wisdom of the Elders records, preserves and shares Native American oral history, cultural arts, language concepts and traditional ecological knowledge of exemplary indigenous elders, storytellers and tribal leaders.
We would like to invite you to join us at Wisdom's 20 Year Anniversary Celebration. The evening will feature music from
Cedar Rose with Nico Wind and Karen Kitchen
, an account of Wisdom's history, storytelling and a keynote address. A silent auction and paddle-raising welcoming new Friends of Wisdom will be held to cover event expenses.
Special acknowledgement goes to our colleagues at Ecotrust for the use of the Billy Frank, Jr. Conference Center at the Ecotrust building and to New Seasons for their generous food donations. Many thanks to Joe Cantrell (
agiyo1017@gmail.com
) for more than a decade of compelling photo images, and to Marc Anderson for graphic design. Also a huge thank you to all of our Friends of Wisdom, board members, teams and volunteers from the past 20 years.
Join us April 19 for this celebration, our "thank you" to the community for supporting Wisdom of the Elders. The event is free, but seating will be limited, so please RSVP at :
http://www.brownpapertickets.com/event/337502
.
Please contact Lisa Lakes at
lisawisdomelders@gmail.com
for more information.
---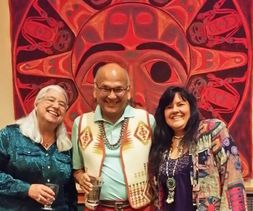 Nico Wind & Seth CordovaApril 21rst 2013 make a musical contribution towards the Childrens Healing Arts Project. The fund raiser benefit starts around 3pm and a suggested donation of $10.00 is requested.Trails End Saloon 1320 Main Street Oregon City, Or. 97045 The Trails End SaloonSun April 21 ~ 3pm music starts at Trails End Saloon ~ Oregon City fund raiser for Children's Healing Art Project (CHAP)!!
3pm ~ Jessi Rae duo
4pm ~ Elijah Johnson duo
5:30 ~ Mike Branch Band
7pm ~ Doug Rowell & Friends
*Special Guest appearances: Duffy Bishop, Chris Carlson, Nico Wind & Seth Cordova, Rae Gordon, James Patrick Hurley, Ron Hampton, Garret Briere, Delmar Briere, Roy Nifoussi, Dale Turnbull....
8:30pm ~Jam to follow bring your instruments ~
*** Suggested donation $10 *please gift what you are able any increment ***Silent Auction ~ merch sales to proceed CHAPS
— with DelMar Briere, Cindy Benda, Jan Bisconer, Lonny D. Klugman, Jeffrey Parrish and Rojer Blaine.
---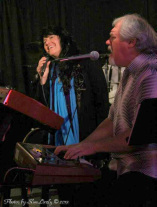 The Chameleons featuring Nico also has a CD release celebration happening on Friday January 18th 2013 at the Trails End Saloon in Oregon City OR. From 9PM to 1AM. There will be a $5.00 cover for that engagement and we thank you so very much for supporting live music.
Please tell everyone you know! There is more information posted on Face Book!
Monday 12-31-12 NEW YEARS EVE we will be performing with ED & The Chameleons featuring
Nico Wind, at The Spot Tavern 117 S Molalla Ave Molalla OR.
We start at 9PM and we will bring the new 2013 year in with great music, family, and friends.

---